Jeffrey Deaver To Speak in High Point, N.C.
Jeffery Deaver is the award-winning author of 25 novels that sell in 150 countries, are translated into 25 languages, and appear on bestseller lists around the world. Two of those novels became films: The Bone Collector, a Universal feature film starring Denzel Washington and Angelina Jolie; and A Maiden's Grave, an HBO movie starring James Garner.
The Main Event
At the 13th Southeast "Writer's One Day, Low Pay, No Frills Skill Build" in High Point, NC, Saturday, May 1, 2010, Deaver will present a fascinating workshop "People Don't Read to Get to the Middle: Writing a Page-turning Thriller." (The Sampson Independent)
The Opening Act
I'll be kicking off the Saturday program with an all new presentation of CSI Don't Think So, a fun look at the errors in police procedure and forensics on popular TV shows such as Castle, CSI, and one of my all-time favorites, The Andy Griffith Show. Yes, I will be discussing cordite and three-hour DNA testing.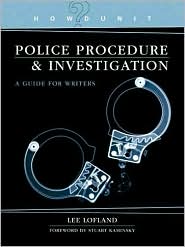 Act III
Chris Roerden, author of of award-winners Don't Sabotage Your Submission and Don't Murder Your Mystery rounds out this mysterious trio with "Showing vs. Telling: When To Use, and How the Writer's Voice Affects Publication."
The three of us will end the day with a panel where we'll answer audience questions.
This is an event you won't want to miss!
Books will be available for sale and autographing. Doors open at 8:30 AM, close at 6:00 PM. Cost is $28 for the entire day. The program is co-sponsored by the High Point Public Library and the Sisters in Crime Murder We Write Triad Chapter. For details and to receive a registration form, please email skillbuild@aol.com (and put "May 1" in subject line).
This action-packed event takes place at the High Point N.C. Public Library, 901 N. Main St., where registration forms may also be picked up—but if advance reservations exceed capacity, attendees whose registrations are received before April 26 will be informed of an alternate High Point location. Registration, with the form and a check for $28 payable to Market Savvy Books, may be mailed to P. O. Box 16265, High Point, NC, 27265.
https://leelofland.com/wp-content/uploads/2017/04/the-graveyard-shift-1.png
0
0
Lee Lofland
https://leelofland.com/wp-content/uploads/2017/04/the-graveyard-shift-1.png
Lee Lofland
2010-04-28 05:00:54
2017-05-30 10:34:14
Jeffrey Deaver To Speak in High Point, N.C.