Friday's Heroes: Remembering The Fallen
The Graveyard Shift extends its condolences to the families of each of these brave police officers.
Deputy Sheriff Kory Dahlvi, 29
Vilas County Wisconsin Sheriff's Department
April 26, 2010 – Deputy Kory Dahlvr was responding to assist another officer when the driver of dump truck, 49-year-old James Peontke, pulled in front of the deputy's patrol car. Deputy Dahlvr was killed in the crash.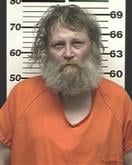 James Peontke, the driver of the dump truck, was charged with operating while intoxicated.
Cherri Dahlvr, Deputy Dahlvr's mother, said, "I can remember him saying to me, 'Mom, if something happens to me on the job, just remember, I was doing what I wanted to be doing."
Deputy Sheriff Ian Michael Deutch, 27
Nye County Nevada Sheriff's Office
April 26, 2010 – Deputy Ian Deutch was shot and killed while responding to a domestic dispute at an area casino. The suspect opened fire with a high-powered rifle, striking the deputy three times in the abdomen. Each of the rounds penetrated his vest. Deputy Deutch had just returned from a deployment to Afghanistan with his National Guard unit. This was his second day back on the job.
Officer Rodney Holder, 50
Abilene Texas Police Department
April 29, 2010 – Officer Rodney Holder was killed in an automobile accident while attempting to stop a speeder. Another vehicle struck his motorcycle as he entered an intersection.  Officer Holder leaves behind his wife, daughter, and a son.
An Abilene police officer carries Officer Holder's  helmet away from the scene of the crash.
Officer Bryan J. Durman, 27
Lexington-Fayette Kentucky Urban County Police Department
April 29, 2010 – Officer Bryan Durman was investigating a loud music complaint when he was struck by an SUV. The driver of the vehicle, Glen Doneghy, slowed down, but fled the scene. Officer Durman was killed in the accident. The suspect was later arrested after a standoff with police.
Glen Doneghy was charged with first-degree murder and numerous other charges.
Thanks to ODMP. ReporterNews photos.
https://leelofland.com/wp-content/uploads/2017/03/fridays-heros.jpg
300
900
Lee Lofland
https://leelofland.com/wp-content/uploads/2017/04/the-graveyard-shift-1.png
Lee Lofland
2010-04-30 07:19:22
2017-05-27 14:24:14
Friday's Heroes: Remembering The Fallen