Familicide: The New Domestic Violence?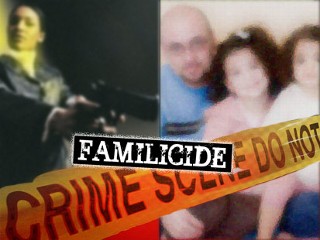 Actually, familicide is nothing new. It's just occurring at a more rapid and alarming rate. Parents who kill their children and then turn the weapons on themselves do so for various reasons. Those reasons tend to differ among men and women.
Men are often driven to kill their loved ones because they feel as if they've failed to provide for their children. Woman are generally motivated by feelings of altruism, a selfless regard for the well-being of others. However, women tend to have a high failure rate of suicide, therefore, their cases are often not classified as familicide.  The women who fail at taking their own own lives are more than likely charged with murdering their children.
Another factor that drives women to kill their own children is psychosis. They actually believe they are protecting their kids from demonic possession. Death would end the child's suffering.
With the downturn of today's economy looming over the heads of American's, police have seen an increase of familicide across the nation. Again, the father's failure to provide seems to be the motivating factor.
Cases of familicide and attempted familicide:
– Sametta Heyward left her two kids in a hot car. Their bodies were discovered under the kitchen sink wrapped in trash bags.
– Chris Benoit, a professional wrestler, killed his wife and 7-year-old son, then he killed himself.
– Thomas Reilly, a New Jersey engineer, drowned his kids and then hung himself.
– California businessman Kevin Morrissey shot his wife and children and then took his own life. Morrisey left a note stating he'd committed the act because of financial stress.
Are these cases on the rise?
The number of these cases seems to rising. In fact, last week two families were found dead just miles apart. Police in the Towson, Md. area (just outside Baltimore) are investigating:
– Christopher Wood shot and killed his wife and kids and then killed himself.
– William Parente, a Maryland lawyer, and his family were found dead in a Towson, Md. hotel. It is believed to be a case of familicide.
Both families were experiencing severe financial difficulites.
The Violence Policy Center in Washington D.C. reports an average of 9-10 murder suicides each week. But familicides occur only 2-3 times in a six-month period.
https://leelofland.com/wp-content/uploads/2017/04/the-graveyard-shift-1.png
0
0
Lee Lofland
https://leelofland.com/wp-content/uploads/2017/04/the-graveyard-shift-1.png
Lee Lofland
2009-04-23 08:37:03
2017-05-30 10:02:54
Familicide: The New Domestic Violence?