Bullets and Gun Barrels: An Easy Comparison?
Rifling is the term used to describe the twisting pattern of grooves and lands (raised areas between grooves). Lands and grooves are tooled into steel gun barrels to cause the projectiles (bullets) to spin. The spinning movement stabilizes the bullet, causing it to travel straight and true, sort of like how a football spins when thrown by a quarterback.
Gun barrels start out as solid pieces of steel.The center hole is cut using a drill. Then, the rifling pattern is tooled to the inside of the barrel.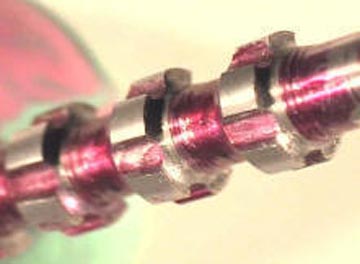 A tool, such as the one pictured above, is forced inside a newly drilled gun barrel, cutting lands and grooves as it passes through.
When a barrel is manufactured, marks caused by contact with machinery are left in the steel. These blemishes are different on each barrel, causing individual guns to have distinguishable fingerprints. No two set of markings are the same. Also, normal use of a firearm can cause distinctive markings inside the barrel.
Bullets are made from soft metal, such as lead. As they pass through a rifled barrel, the imprint of lands, grooves, and tooling blemishes are permanently stamped into the projectile.
Investigators use each of these markings to match bullets with the gun that fired them.
Spiral pattern of lands and grooves
Bullet with impressed image of lands and grooves in its surface
Gun stuff for fun…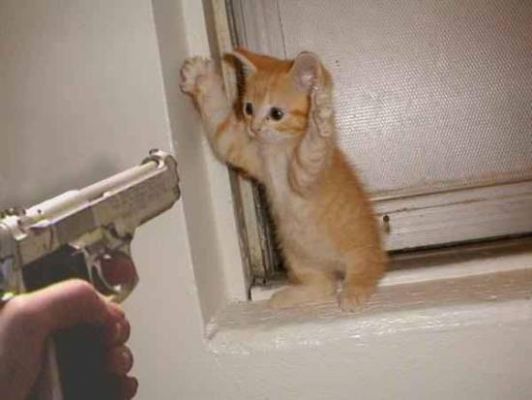 Caught by surprise
Better prepared

Don't monkey with me.
No way I'm hunting with Dick Cheney.
I told you I'm sick of canned food. I want real fish, and I want it NOW!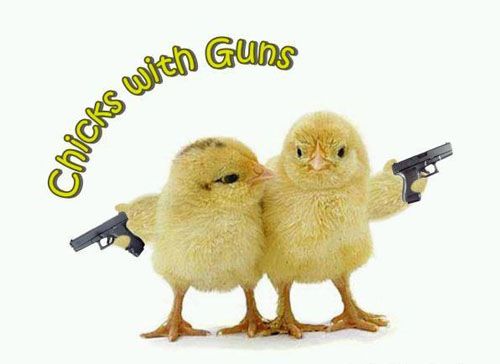 For those of you who couldn't make it, Forensic University hosted a day at the gun range for members of Sisters in Crime.
The new Bond.
* BREAKING NEWS *
POLICE PROCEDURE AND INVESTIGATION has been nominated for a prestigious Macavity Award! I'm truly thrilled and humbled to be included with such a star-studded group of authors. What an incredible honor. Thanks so much!

https://leelofland.com/wp-content/uploads/2010/09/Screen-Shot-2017-02-27-at-9.46.34-AM.png
880
1176
Lee Lofland
https://leelofland.com/wp-content/uploads/2017/04/the-graveyard-shift-1.png
Lee Lofland
2008-06-26 06:29:39
2017-05-29 09:54:10
Bullets and Gun Barrels: An Easy Comparison?