Andrew McAleer: The K-9 Connection
Photo by Stephen D. Rogers
ANDREW MCALEER is the author of The 101 Habits of Highly Successful Novelists and the co-author of the number 1 best-selling, Mystery Writing in a Nutshell. Mr. McAleer is also the author of three novels including the critically-acclaimed, Double Endorsement and Bait and Switch. A prosecutor with the Massachusetts Department of Correction, Mr. McAleer is an adjunct professor at Boston College and a recipient of the Sherlock Holmes Revere Bowl Award. He serves as a specialist in the Army National Guard. Visit Mr. McAleer at www.Crimestalkers.com
THE K-9 CONNECTION
When it comes to the fight against crime most people think that once a defendant is convicted and incarcerated that fight is over. This is not the case. Prison officials are constantly strategizing ways to prevent convicted criminals from plying their trade from behind bars. Fortunately, prison officials are not alone in their fight – cell phone dogs have joined team!
Believe it or not, one of the latest weapons used by inmates is the cell phone. The 2008 December issue of Corrections Forum reports that "Wireless phones are quickly becoming one of the most powerful forms of contraband within correctional facilities. They are used for criminal activities from fraudulent purchasing to planning murders." Forum adds that in January 2008 a woman set testify against a career criminal was gunned down in the streets of Philadelphia and that the hit was ordered by a contraband cell phone.
In October of 2008, with the use of a smuggled cell phone, an inmate on death row harassed a Texas state senator by calling him repeatedly and threatening his daughters. In another example, the key witness in a Baltimore murder trial was shot and killed in front of his home in South Carolina from a hit ordered by a contraband cell phone. Former police officer and crime scene investigator Harlen Lambert, now the principal trainer for All States K-9 Detection-along with his detector dogs-is helping to put an end to this dangerous contraband.
In September 2007 Lambert began training dogs to detect cell phones. What the dogs actually do is sniff out the scent of the cell phone and not the cell phone itself. The results have been amazing. In one prison Lambert hid 26 cell phones around the facility and within 30 minutes the dogs found all 26 phones. They were hidden in various places like peanut butter jars, Yellow Pages books, or wrapped in plastic and submerged in the back of a toilet tank. The dogs can even find cell phone components. As a result, inmates who disassemble phones and try to hide its parts won't outfox the dogs. Lambert says that if a dog already has some detection training, then he can develop a functioning detector dog in 21 consecutive days. (Forum).
The types of dogs trained by All States vary. Labs, German Shepherds, and Malinos. Major Peter Anderson, K-9 trainer for the Maryland Department of Public Safety and Correctional Services says that he generally works with Labs, Golden Retrievers, and Springer Spaniels. Regardless of the breed, cell phone dogs must be able to function in the high stress prison environment. With proper care and training these amazing animals can and do. Proving once again that man's best friend is always ready to answer the call.
*Andy will be fighting crime during the day today, but he'll be around in the evening hours to answer your questions.
Books by Andrew McAleer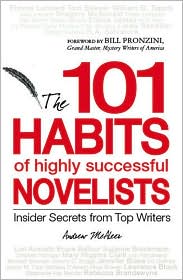 https://leelofland.com/wp-content/uploads/2009/02/mcaleer1.jpg
336
448
Lee Lofland
https://leelofland.com/wp-content/uploads/2017/04/the-graveyard-shift-1.png
Lee Lofland
2009-02-26 08:29:47
2017-05-30 08:33:42
Andrew McAleer: The K-9 Connection