Alison Gaylin: Fatal Obsession
An entertainment journalist for fifteen years, Alison Gaylin is the Edgar nominated author of HIDE YOUR EYES, its sequel YOU KILL ME, TRASHED and the upcoming HEARTLESS (due out in September.) TRASHED – which focuses on a reluctant supermarket tabloid reporter who uncovers a grisly series of Hollywood murders – just came out in paperback.
FATAL OBSESSION
When I was just out of college, I was a reporter for The Star. At the time, it was not the glossy celebrity rag you see today, but a down-and-dirty supermarket tabloid that tried every week to out-scoop The National Enquirer and The Globe.
I based my book TRASHED on my experience at The Star.
As anyone who has read the book might gather, I did spend a fair amount of time sneaking on to movie sets and into plastic surgeons' waiting rooms, staking out celebrity homes, crashing weddings and funerals and, yes, raiding the garbage cans of the rich and famous.
But here's something you might not know: Just as often, I was in the L.A. courthouse, interviewing lawyers, cops and forensic experts.
Celebrity and crime intersected frequently, usually with tragic results. There were the drug stories, of course – the arrests, the substance-related violence, the shocking overdoses. There were the crimes of passion – spousal abuse and date rape and murder. But the crime stories that seemed unique to celebrity – and the ones I found the most fascinating and scary to write – centered around obsessed fans. Unbalanced types who fell in love with stars – and who retaliated in terrifying ways when they learned their feelings were not reciprocated.
When I first came to work at The Star, a young actress named Rebecca Schaeffer had just been killed by an obsessed fan, Robert Bardo. Murderously jealous after seeing her in bed with a man in the movie, Scenes from the Class Struggle in Beverly Hills, Bardo hired a private investigator, who obtained her address for him by contacting the California Department of Motor Vehicles. After getting her autograph, Bardo returned to her door, rang the bell, and when she answered somewhat exasperated, he shot her point blank.
Rebecca Schaeffer's death spawned stalking laws in California, which made it more difficult to obtain addresses of strangers — but that type of fatal attraction (the technical term for it is erotomania) didn't go away. During the nine months I was at The Star, I covered a slew of celebrity stalkings, and became so fascinated with the phenomenon I wrote my master's thesis on obsessed fans a year later, at Columbia's Graduate School of Journalism.
TRASHED focuses on a Hollywood murderer, but not a classic obsessed fan. In an early draft, I did have a subplot involving one. But when the character became so strong he started to run off with my plot, I had to pull him out, give him a sex change and turn him into Myra Wurtz – the deranged (or is she?) protagonist of my short story, CHERISH, which can be found in the anthology A HELL OF A WOMAN on Busted Flush press.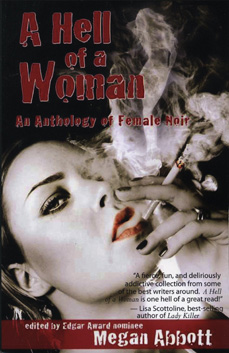 In its pure form, I have always found the relationship between star and fan to be sort of poignant — the fan is completely focused on a person who doesn't know her from a hole in the wall. She expects nothing more than a face on a screen, a voice on the radio, a poster on her bedroom wall. And though the star doesn't know her by name or face, he needs her, he seeks out her support. It takes so little, though, for that harmless relationship to turn ugly.
Instances of erotomania continue, and I hate to say it, but I'm part of the problem. As entertainment journalists, our job is to give you those close-up photos, those intimate secrets… to make readers feel like they really know the stars The more contact an unbalanced person is given with a celeb, the closer they are allowed to feel, the more likely they are to assume a relationship that doesn't exist… and then tragically, we find ourselves covering yet another stalking story.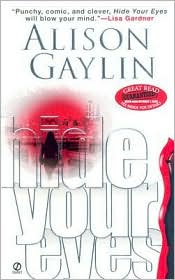 https://leelofland.com/wp-content/uploads/2008/08/jennifer_may_alison_6047_color.jpg
448
300
Lee Lofland
https://leelofland.com/wp-content/uploads/2017/04/the-graveyard-shift-1.png
Lee Lofland
2008-08-06 06:41:39
2017-05-29 11:07:26
Alison Gaylin: Fatal Obsession