I, as do most police officers, began my career as a uniformed patrol officer doling out traffic citations to speeders, reckless drivers, and red-light-runners. This assignment was not one of my favorites (I preferred the Sherlock Holmes crime-solving side of law-enforcement), but traffic enforcement was a necessary rite of passage.
The only thing that saw me through the mundane ritual of writing tickets was the array of humorous excuses from drivers. I would compare days with officers to see who'd heard the best story.
Here are some of my favorite excuses for traffic violations:
"Sure I know the speed limit is 65, but I wasn't speeding. I had my cruise control set on 78. You do allow ten miles per hour over the speed limit. Don't you?"
"My mother just died three days ago, and I really need to get to the hospital to see her."
I'm sorry; I must've dozed off for a minute. Was I really speeding?"
"But the light had just turned red a second ago."
"I have to go to the bathroom and it really helps me to not think about it if I go fast."
Every time I switch from beer to Vodka, I seem to drive too fast."
"Smoking dope always makes me drive fast, but I'm coming down now. I should be okay in few minutes."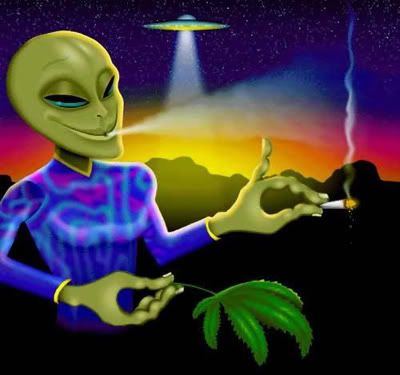 Sometimes, officers cannot resist adding a bit of sarcasm when they respond to a violator. Here's an example of some of the real answers I've heard.
Speeder. "Officer, I don't have a clue as to how fast I was going."
Officer. "I guess that means I can write anything I want to on the ticket, huh?"
Speeder. "Couldn't you just give me a warning? One more ticket and I'll lose my license."
Officer. "Okay, I'm warning you not to speed again or I'll give you another ticket."
Speeder. "I want to talk to your shift supervisor before you write that ticket. We'll get this straight!"
Officer. No problem. You can talk to the shift supervisor, but I don't think he'll help you. By the way, did I mention that I'm the shift supervisor?"
Speeder. "Why did you stop me? Oh, I know, you have a quota, right?"
Officer. "No sir, we don't have quotas anymore. We used to, but now we're allowed to write as many tickets as we can. In fact, my boss encourages me to do just that."
Speeder. "It's okay Officer, I'm a police officer."
Officer. "Great, then you already know where to sign."
Speeder. "Officer, I'll bet you don't give out tickets to attractive women, do you?"
Officer. You're exactly right, we don't. Sign here, please."
Offender. "You're not man enough to arrest me."
Officer. "I'm man enough to know that if you take your hands off the car again, I'll make your brother an only child.
Officers stop hundreds of drivers for various offenses during their careers, and they hear hundreds of reasons why they shouldn't issue traffic tickets. However, there is only one proven way to avoid receiving a traffic citation — drive the speed limit.
The Bulletin Board
Last night author Kate Flora and I traveled to Franklin, Ma. to speak to a group of new writers. The event was sponsored by the adult education division of the Franklin school system. Kate and I do this as representatives of our local chapter of Sisters in Crime.
Kate Flora
From the Associated Press
– A Sylvania, Ohio police officer has been suspended because his mustache was too long, extending below the corners of his mouth.
– A MAMARONECK, N.Y. police officer has ticketed his own city's mayor, twice, for using a cell phone while driving.
– Inmates on death row in Texas made 2,800 phone calls on a cell phone that had been smuggled inside by a prison guard. The phone was discovered after one of the inmates made a threatening phone call to a state senator. The governor of the state ordered all prisons locked down after the discovery of the phone.
– Last week a Baltimore police officer shot two suspected burglars in his home.
– Officers in Corpus Christi, Texas have been told to cover up all tattoos. For some officers, that could mean wearing a long sleeve shirt during the hot Texas summers.
*Don't forget to enter the 200 word short story contest! Details here.
https://leelofland.com/wp-content/uploads/2008/10/hamilton-one-119.jpg
448
298
Lee Lofland
https://leelofland.com/wp-content/uploads/2017/04/the-graveyard-shift-1.png
Lee Lofland
2008-10-23 08:35:51
2017-05-29 14:15:22
Would You Believe…?