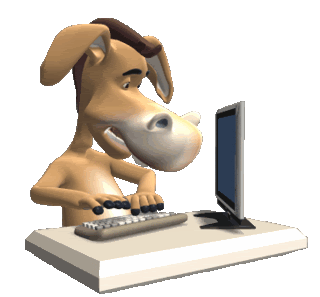 I started The Graveyard Shift a few years ago in response to requests from numerous authors, most of whom are mystery and crime writers. Actually, many of those requests came from members of MWA and SinC. The first day I posted an article the site received a whopping 68 visits. I won't say how many hits and emails we receive today, but it's in the thousands, from all over the world. The blog is translated into several languages, and it's used as a research tool for numerous school projects. The latter is why I do not allow bad language or other material that's not suitable for children. And, believe me, it's tough to maintain that standard when you're writing about cops and criminals. But we try.
The Graveyard Shift has come a long way since our first day online. We've undergone major changes in the appearance, and we've had to increase the bandwidth a few times to keep up with the amount of traffic received. On Christmas Day, a couple of years ago, the site shut down because it couldn't keep up with the incoming hits. Thankfully, our web host was able to take care of the problem even though it was a major holiday.
We've been both proud and fortunate to have featured many top-of-the-line guests on the site, including bestselling authors, TV and film writers, actors, law enforcement and forensic experts, literary agents, publishers, and professionals from other fields of interest to writers, readers, and TV viewers. We've advertised books and other products for our guests, and even a few connections between authors, agents, and publishers have been made as result of The Graveyard Shift. The idea for the Writers' Police Academy (something else we do for the benefit of writers) was conceived as a result of The Graveyard Shift and reader response. Proceeds from that event are for the benefit of the criminal justice foundation at the police academy where the event is held.
This site is basically a free service for writers and anyone else who happens to drop by. We don't make a dime from it. Never have. In fact, it costs us quite a bit of money to produce, and that's not to mention the huge amount of time that's put into bringing current information and material to our readers.
Somebody out there must like The Graveyard Shift because the amount of traffic we receive is astounding. Knowing that we've been able to help, in some small way, has been wonderful. But…and there's always a but, huh? So here goes:
Normally, when a topic that I believe would be of benefit to the writing community (I base this on the questions I receive, chatter I hear from writers, and things I've read in books), I'll post a quick mention of that topic and a link to the site on a few writer group loops. Apparently that practice, and this blog, have offended a handful of people on a couple of the loops. Those folks have expressed concern that my brief ads regarding the topic of the day are a form of self-promotion and that I should not be allowed to continue posting those short messages. Honestly, self-promotion was never my intention. Since the first post of this blog my intention has merely been to help writers with their work. I do not post the link to this site as a method of BSP. Besides, I have nothing of my own to promote. No new books.  Nothing. And, the site is free to anyone who wants to take advantage of it.
So, I'm torn between trying to help and continuing with business as usual, or changing our entire game plan.  We certainly don't want to offend any more people than we already have. I'd love to hear your thoughts, suggestions, and ideas, since you're the reason we do this. Do you want to know when we've posted a particularly important topic?
You know,
when I post those one-line ads it's normally because I've read something wrong about police procedure or forensics in somebody's book. Was it yours?
https://leelofland.com/wp-content/uploads/2017/04/the-graveyard-shift-1.png
0
0
Lee Lofland
https://leelofland.com/wp-content/uploads/2017/04/the-graveyard-shift-1.png
Lee Lofland
2010-06-21 09:54:21
2017-05-30 10:54:57
Why I Write This Blog