Pistol Cleaning and Safeties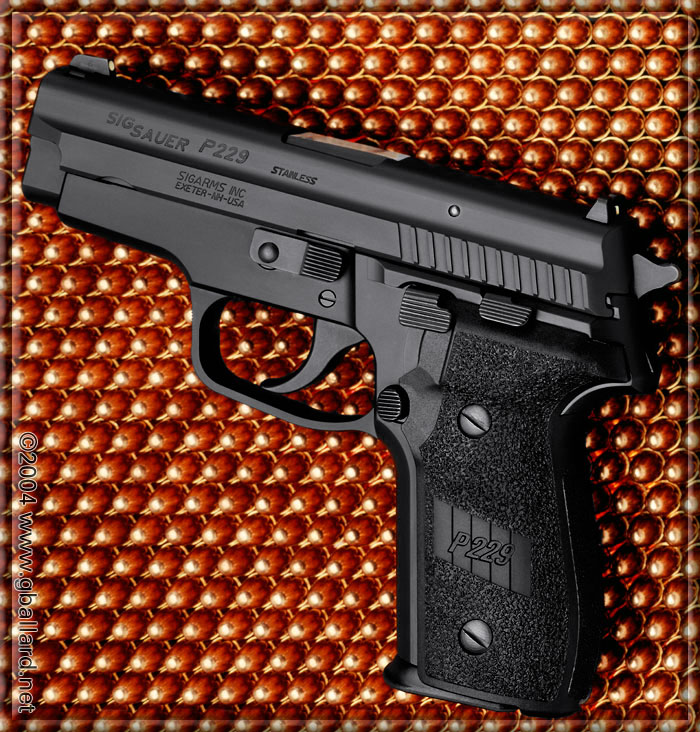 There's been much ado about safeties on pistols, and I'm often asked which have them and which don't? Is it safe to carry a pistol with the safety off? And, we've already addressed the question, "Do police officers carry their pistols with a round in the chamber, or not?" In case you missed that post, the answer is, without question, YES. However, our Canadian friends tell us officers in their country do not.
The image above is of a Sig Sauer P229, a pistol favored by many police agencies. I, in fact, carried a Sig Sauer P228 when I was still an active police investigator. To me, there is no better weapon for police duty. Beretta is also another fine pistol. I carried a Beretta 92F when I worked as a patrol deputy in Virginia. Actually, the Beretta was the first pistol I'd carried. We made the switch from Ruger .357's to the Italian pistols in the early 80's, when a generous citizen feared for our safety and purchased pistols for the entire department, as a donation. That citizen was a farmer who knew that a sheriff's office sometimes operates on a limited budget. He also knew that local gangs and street thugs were much more heavily armed than the police who were charged with protecting his life and property.
So, to answer the question regarding safeties on Sigs. No, the Sig Sauer does not have a safety. And, police officers who do carry pistols with safeties, such as the Beretta, the weapon is normally carried with the safety off. Carrying a pistol with the safety in the off position and a round in the chamber is no different than carrying a loaded revolver. Exactly the same.
Here's a photo of a Sig Sauer complete with the bells and whistles labeled for easy identification.
Beretta Nomenclature
Officers must completely disassemble their pistols on a regular basis to perform thorough cleanings and oiling.
Cleaning disassembled Sig Sauer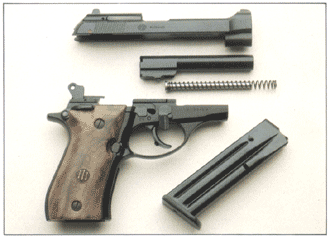 Disassembled Beretta
Pistol grips are easily changed by removing a couple screws. Shooters must find a grip that fits the shape of their hands.
https://leelofland.com/wp-content/uploads/2017/04/the-graveyard-shift-1.png
0
0
Lee Lofland
https://leelofland.com/wp-content/uploads/2017/04/the-graveyard-shift-1.png
Lee Lofland
2010-01-28 07:50:52
2017-05-30 07:37:15
Pistol Cleaning and Safeties