It's A Jungle Out There: Booby Trapped Marijuana Plots
Sure, you hear the argument nearly every day that pot is harmless. It just makes you laugh and eat a lot. Well, that may be true on the consumer's end, but not so much for the police officers assigned to marijuana eradication duties. I know, I know, many of you will argue that cops should leave pot growers alone. Maybe so. That's not for me to decide. However, until the stuff is legalized, the boys in blue have a job to do. You see, they don't have the luxury of picking and choosing which laws they should enforce.
So, each year, especially during the outdoor growing seasons, police officers begin the dangerous task of locating marijuana plants. This job is not a simple walk through the woods skipping merrily along until they happen upon a grouping of "potted" plants. Not at all. Many marijuana growers booby trap their plots (Please don't confuse these plot traps with the kind used by Stephen King and Jeffery Deaver) to prevent detection by authorities, and against the thieves who travel around the countryside stealing other people's plants.
Officers must be on the alert for several types of booby traps. Trip wires connected to various devices, much like those soldiers faced during the Vietnam War, are used to protect growing operations. Marijuana growers use the trip wires in various ways, from connecting them to simple and harmless alarm systems made from car batteries and horns, to more deadly devices such as attaching the lines to loaded shotguns, sharpened bamboo stakes, and even explosive devices.
Officers must also be vigilant for boards with large nails driven through them. Criminals make these boards and then cover them with leaves and other natural forest debris, leaving them for someone to step on.
Even small plots, such as the one pictured below can be booby trapped. Growers have been known to tie fishing line to poisonous snakes, connecting the other end to a tree. The angry snakes are then forced to remain in the marijuana plot, which is extremely dangerous for anyone stepping into the area.
Devices such as the spike and rock filled contraption below, are hung from trees and connected to trip wires in the paths below. When someone contacts the trip wire, the device is released and swings down hitting the intruder with tremendous force.
Bear traps are often set and placed along paths leading to marijuana plots. Again, they're covered with leaves and other natural debris.
Punji stick (stake) traps are often found in marijuana plots. Holes are dug and then punji sticks are arranged in the pit bottoms.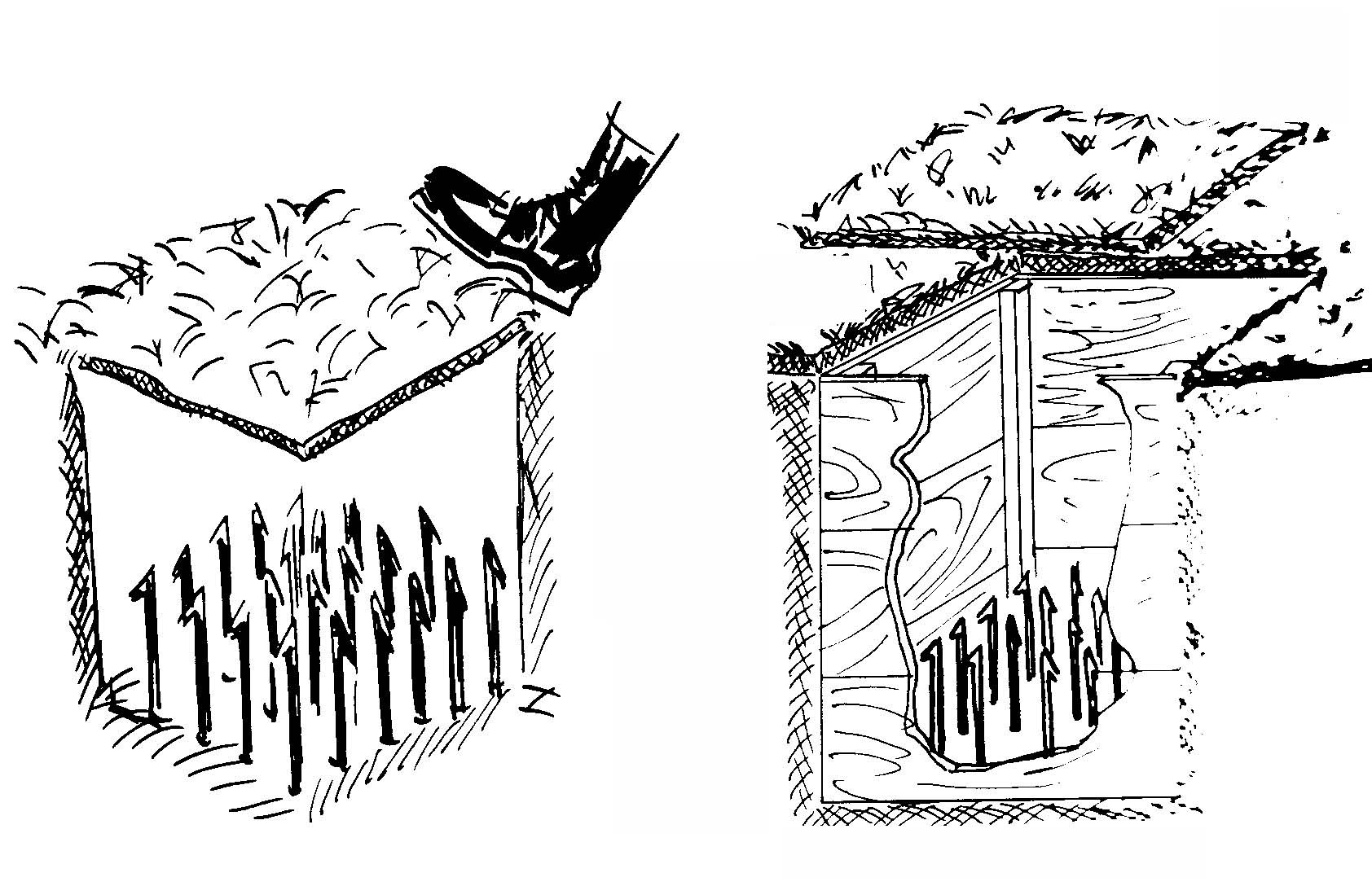 Aggressive dogs are often left to guard an owner's plot.
Below is a photo of some items used for booby trapping  marijuana plots.
Hunters and hikers have stumbled into marijuana plots, and the results have sometimes been deadly. Some have contacted booby traps, and some have been shot by the growers themselves. Some marijuana growers have even turned to professional protection for their crops. In Austin, Texas, one grower hired machine-gun toting members of the Bandido motorcycle club to guard his crop.
So, as I said earlier, locating and eradicating marijuana plots is a very dangerous job. It's certainly no walk in the park.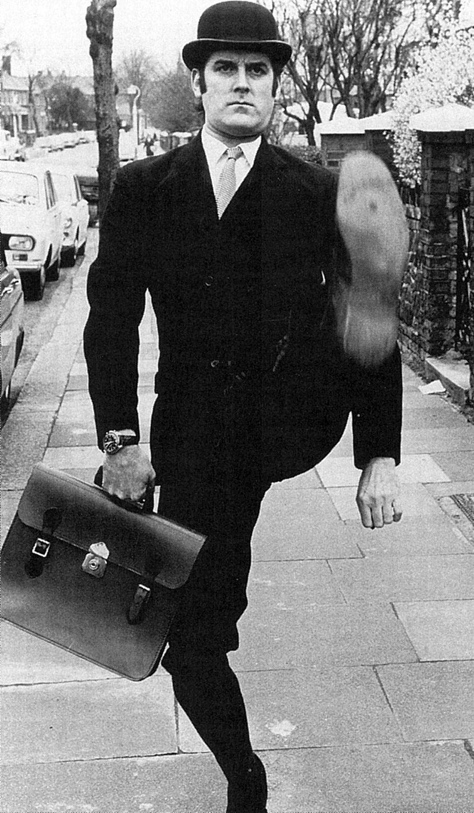 https://leelofland.com/wp-content/uploads/2017/04/the-graveyard-shift-1.png
0
0
Lee Lofland
https://leelofland.com/wp-content/uploads/2017/04/the-graveyard-shift-1.png
Lee Lofland
2010-03-04 08:07:16
2017-05-30 13:08:30
It's A Jungle Out There: Booby Trapped Marijuana Plots