Federal Bureau of Prisons: The BOP
People who commit federal crimes, such as terrorism or treason, are tried and sentenced in federal courts by federal judges. And, normally, anyone arrested by a federal law enforcement officer (FBI, ATF, DEA, etc.) is tried in federal court. After sentencing, the newly convicted federal inmates are required to serve their time in one of the 114 federal institutions located throughout the U.S. and its territories. Federal prisons, such as the US Penitentiary and Federal Prison Camp (USP/FPC) in Tucson, AZ. pictured above, are operated by the Bureau of Prisons (BOP).
Over 35,000 BOP employees supervise the activities of over 200,000 prisoners. Each BOP institution is designed to house a specific custody-level inmate, such as:
Minimum security (Prison camps) – Work-related institutions located just outside a federal penitentiary with limited security (low staff-to-inmate ratio and sometimes no fencing). Inmates are housed in open dormitories. Sometimes over one-hundred prisoners live in one large room supervised by a single officer. Inmates in camps provide much of the support labor for the more secure facility.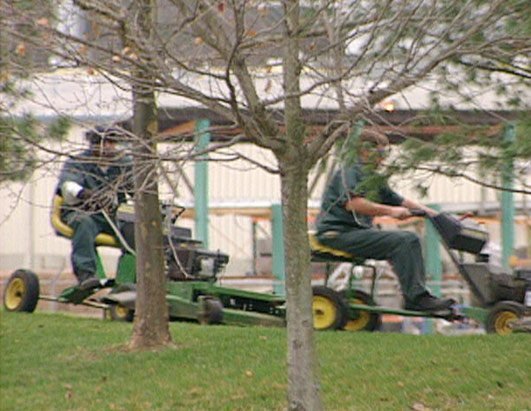 Low Security Federal Correctional Institutions (FCIs)  – Inmates are housed in open dormitories, but with much more security, including more officers and double perimeter fencing.
Medium Security – Facilities with double fencing (electronic sensory detection) and a higher staff to inmate ratio. Inmates are housed in  two person cells, or rooms.
High Security – Also known as USPs (United States Penitentiaries). The facilities feature extremely secure perimeters, such as reinforced fencing, or solid walls. Inmate activity is very controlled and limited.
Administrative – These facilities house inmates with specific needs, such as those with medical problems, inmates who are escape risks, and extremely dangerous prisoners.
BOP Facts:
93.4% of the federal prison population is male.
Only 11.2 % of the federal prison population is housed in a high security institution.
71.5% of the federal inmate population is serving sentences of over 5 years.
Over 50% of all federal inmates are serving time for drug offenses. 0.1% are serving time for offenses involving national security.
Over 10% of the federal inmate population is serving time for immigration offenses.
36,422 federal inmates are serving their sentences in privately run contract facilities (prisons for profit).
Federal inmates are often given the opportunity to work for UNICOR (the trade name for Federal Prisons Industries, Inc.) a for-profit business that manufacturers office furniture, clothing, industrial products, electronics, and much more. Inmates working in UNICOR are required to use their pay to satisfy court fees and fines.
Some federal institutions are protected against helicopter escape attempts by thin wires strung high over the compound.
Some of the items made by UNICOR using inmate labor:
Draperies and bedspreads
Firearms instructor's vest covers
Mock turtlenecks
Gloves
Plastic tableware
Cable and wire harnesses
Clothing lockers
Flags
Presentation plaques
Wall plates and name badges
File cabinets
Office chairs and desks
Book shelving systems
https://leelofland.com/wp-content/uploads/2010/08/New-Picture-3.jpg
317
448
Lee Lofland
https://leelofland.com/wp-content/uploads/2017/04/the-graveyard-shift-1.png
Lee Lofland
2009-03-18 07:43:11
2017-05-30 10:28:27
Federal Bureau of Prisons: The BOP