Defense Attorney Jessa Nicholson: I Love A Jury!
Jessa Nicholson is a private bar criminal defense attorney in Madison, Wisconsin. She runs a two attorney firm, Frederick/Nicholson, LLC, with her business partner, Terry Frederick. Jessa attended the University of Michigan for her undergraduate studies and the University of Wisconsin law school. She is a member of the Wisconsin Bar, the Dane County Bar Association, and the Wisconsin Association of Criminal Defense Attorneys. Frederick/Nicholson, LLC provides all types of criminal defense both state and federal, including felonies, misdemeanors, and OWI/traffic offenses. Jessa has successfully litigated a number of criminal cases both at the pre-trial stage and through jury trials, winning dismissals and acquittals for clients in both felony and misdemeanor matters. In her spare time, Jessa enjoys art, books, strong ale, good music, and not being in a suit.
I Love A Jury:
Second only to jokes about lawyers are the jokes about juries. You've heard them before. Juries are composed "twelve people so dumb they can't get out of jury duty". But, while most jokes about lawyers are somewhat (ok, almost entirely) justified, the cracks about jurors, in my humble opinion, are more or less completely out of line.
I love a jury. Love them. I cannot stress this enough. I fell in love with the jury twenty minutes into jury selection of my very first trial, when I got up to introduce myself. The attorney for the government had stood up and, very formally, professionally, and properly stated his full name and title and rattled off the names of his colleagues at the district attorney's office.
I, on the other hand, so full of coffee and nerves that I could barely hold myself up from the knees, waved enthusiastically and half-spoke, half-yelled "Hey, everybody! I'm Jessa!!" The whole room shouted back, "Hi, Jessa!!" Some even waved.
Right then, before I had so much as asked any of them a question, I was hooked. I love a jury.
Some might tell you I'm in the minority there. For starters, the fear of public speaking currently ranks higher than death in most polls, so statistics show that your average individual would quite literally sooner shoot himself in the head than have to talk for days on end in front of a group of twelve strangers.
Assuming, just for the sake of argument, that trial attorneys have somehow overcome this fear (though I'm of the belief that every good lawyer gets a tiny bit nervous before beginning a trial—not so much that it affects his performance in any way, but just enough that it makes him at the top of his game), I can say that I've got a lot of friends in my profession, and their opinions of juries are all across the map. Some of them hate a jury, believing that jurors feel a duty to convict regardless of the evidence. Some believe that juries are unpredictable. Some have the utmost respect for the (admittedly inconvenient) task that jurors undertake. It varies. Again-and I cannot stress this enough—me? I love a jury.
Why? Let me start off by saying that, contrary to the jokes, I don't believe for a minute that my juries are stupid. Where I practice, it's quite the contrary—almost all of my jurors have college degrees; many of them hold master's degrees or higher. Now, obviously, this has something to do with my local demographic, but it's worth noting. Additionally, I find my jurors are attentive, inquisitive, and, by and large, very concerned with being fair. Regardless of the verdict, I have never had the experience of believing that my jury did anything but its job-carefully considered (and often took pages of notes on) the evidence, deliberated over the elements of the crime, and reached a conclusion.
The other thing that's great about a jury is the process of jury selection. This is often overlooked in fictionalized portrayals of the court room for sexier things like cross-examination and closing argument. However, the composition of your jury is just as important as anything that happens in the trial. It gives the lawyers the opportunity to play armchair psychiatrist, trying to analyze every blink and sigh that a person exhibits during the selection process. I myself, I strike "lurkers". People that sit quietly in the back row, not volunteering much information-lurkers make me nervous.
I like to know what they're thinking. Some attorneys are more prone to strike the talkers, because of concerns that one talker might overpower or convince more quietly-tempered jurors to switch sides and vote the other way. I don't know that either decision is right or wrong, but making the call makes you feel like you're honing in on your craft, that you're developing something special in picking your jurors with care.
Plus, jury selection is one of the rare occasions that, as a lawyer, I get to really talk to the people who are making the decision, rather than just talking at them. I get to ask questions, get a sense of who these people are, what they believe in, and what they do. I had some of the most honest conversations of my life about racial relations in this country with a group of prospective jurors, after one individual was struck for cause and happened to be the only person of color in my jury pool. (Unfortunately, all white juries are a regular occurrence here.)
The prospective juror that was struck had, prior to leaving the pool, stated that he didn't believe any black man could get a fair trial from an all white jury. After he was dismissed, I had the opportunity to ask the other jurors about their feelings regarding the man's statements, and the forthright, thoughtful answers that followed were way beyond any argument I could have made about race in my closing. I couldn't have written anything more powerful than the dialogue these people started in the jury box.
While the jury process is certainly not without its flaws (see above, where I mention that all white juries are a common occurrence here), I can't think of a better, more interesting, more delightful process than the system of trial by jury. I'd never joke about that.
Lawyers, on the other hand, are a totally different story.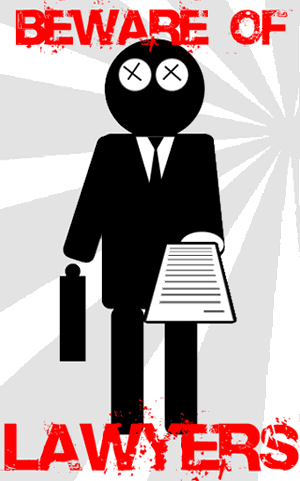 https://leelofland.com/wp-content/uploads/2008/05/mypicture1.jpg
336
393
Lee Lofland
https://leelofland.com/wp-content/uploads/2017/04/the-graveyard-shift-1.png
Lee Lofland
2008-07-16 05:55:09
2017-05-29 09:22:46
Defense Attorney Jessa Nicholson: I Love A Jury!