Someone asked me to write a blog about the types of knives carried and used by law-enforcement officers. Here are a few examples of those edged weapons.
The Bi-Polar knife has two blades and has the capability of cutting anything from fishing line to seat belts. It's also designed to safely break glass. The knife is equipped with a safety to prevent accidents (keeps the blade from opening at inappropriate times, like when it's in your pocket). This blade can be used by anyone from firefighters, medical techs, to police officers.
The manufacturer promises that this knife, The Flash,  handles like a race car on rails. It's even equipped with a safety similar to the ones found on firearms. When the red square on the the handle is visible the knife is in its ready position. I sort of figured if the blade was out that would be all the signal I needed to know the knife was ready for use, but…
The Trident has stronger locks and easier releases than many of its counterparts. Like The Flash, it, too, has a red safety feature, but the Trident also has a patented "groove" in the handle that allows users to cut seat belts, rope, etc. without opening the blade. Now that's a time-saver and a safety feature all rolled into one.
Spyderco Police Model.
There's not much to say about this one other than its main features are a pocket clip and a thumb hole for easy control and use. It appears that one model does not have a serrated edge while the other two do. The pocket clip would allow for easy access (You would't have to dig around your pocket searching for it. FYI – The pockets on uniform pants can be quite deep).
Smith and Wesson SWAT Ops Linerlock.
The interesting thing about this weapon is that its stainless steel blade is coated with a non-reflective Teflon coating. Less chance of the bad guy seeing you in the dark.
Thanks to Arrowhead Forensics for the information.
*   *   *
The Bulletin Board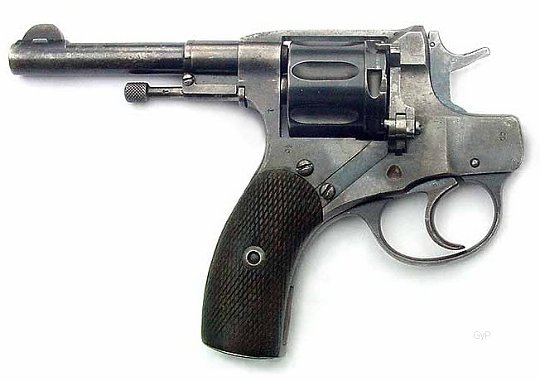 I think every bad guy should be issued one of these.
https://leelofland.com/wp-content/uploads/2010/06/killer-with-knife.jpg
800
600
Lee Lofland
https://leelofland.com/wp-content/uploads/2017/04/the-graveyard-shift-1.png
Lee Lofland
2008-12-01 08:42:47
2017-05-30 08:26:06
Cops and Knives