Castle: Always Buy Retail
Let me start out by saying, "Hooray!" Why? Because we made it through an entire episode without having to stomach the horrible medical examiner character and her extremely bad forensics information. Thank goodness she was a no-show. Perhaps she took the week off while the writers consulted with an expert. Let's hope so. Doug Lyle, is your phone ringing? I'm sure the actor who plays the part would appreciate not looking foolish for once.
Whew! Now that that's out of the way lets get started with our analysis of the show's police procedure. We start with the traditional murder – a scene that's plenty creepy with lots of blood and a bit of West African Voodoo.
Oops, wrong Voodoo. Here you go.
Problems with procedure begin early when a detective opens the victim's mouth to pull out a piece of evidence. The rule of thumb at a crime scene should be sort of like that catchy Vegas slogan, "What happens in Vegas Stays in Vegas." In the case of homicide investigations, the wording should be changed to read, "What's in the body stays in the body." Detectives shouldn't remove anything from a body cavity. That's the job for the M.E. during autopsy.
Castle made this comment to Beckett: "If you find out why (motive) the killer committed the act you'll find the killer. Couldn't have said it better myself. Remember MOM – Motive, Opportunity, and Means. Find the person who has all three and you have your killer.
I liked the fact that Castle called in a Voodoo expert to consult with Beckett. Cops do this all the time. After all, when you need to know something about plumbing, who do you ask? A plumber, right?
Beckett noted the defensive wounds on the female victim's forearms. Great stuff! Very realistic (the information, not the makeup).
One of Beckett's sidekicks (the Keystone Clones) looked at a glass filled with a red liquid and immediately knew the substance in the dish was chicken blood, and that the container was made in China. How? I'm guessing they learned that trick from the "psychic" medical examiner. She could identify anything without forensic testing. These two guys should pick up a copy of the book Police Procedure and Investigation. In fact, I'd gladly donate one to the writers if they'd send me their mailing address.
Moving right along – Beckett and Castle force their way into an apartment of potential murder suspects. The scene is hot (filled with danger). Beckett goes in with her gun drawn and pointed at the men inside. So far so good. However, Beckett quickly lowers her weapon to pacify the half-dozen large, nervous men. No way! She didn't even conduct a basic pat down search for weapons.
Next, Castle starts pilfering through the men's belongings. Another no no. Not without permission or a warrant. However, if the items (fruits or instruments of a crime) had been in plain view they could have confiscated them. If officers have to move something to see what's beneath it or behind it, that's considered a search. And they'd need that little thing called a search warrant.
A forensic artist drew a sketch of the suspect. I'll let Robin Burcell tackle this one. This is her area of expertise. Are you there, Robin?
During an interview of a criminal suspect the bad guy asked for an attorney. Yet Beckett and Castle (I know he's not a cop, but they're allowing him to do what he does, so he's acting as an agent of the police. This means he must play by the rules) continued to question him. No can do. Once a suspect asks for an attorney all questioning must cease at once. No exceptions.
Beckett tells a suspect he can't leave town. Nope. Unless police have a court order they can't force anyone to stay put. We're all free to go where the buffalo roam, if that's where we want to go.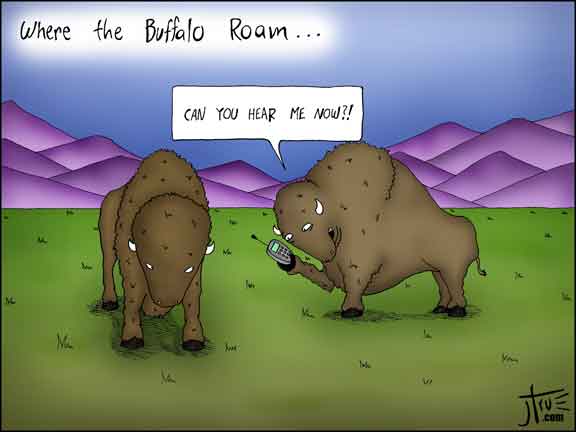 Beckett and an entry team raid a building looking for the murderer. Horrible procedure. Some of the guys had their weapons pointed at the backs of the people in front of them; some were in a crossfire situation, and Beckett's positioning of her flashlight was all wrong. She may as well have painted a bright red bulls eye on her chest. The light should be positioned away from the body. Suspects tend to shoot toward a light. A former co-worker of mine would affirm that fact. He was shot in the face by a shotgun-wielding robbery suspect who aimed for my friend's light.
Castle's pitiful attempt to describe the suspect's vehicle was perfect. That's the way it is in real life. Witnesses are terrible witnesses. They rarely get it 100% right. This was very good.
Again this week Beckett forced her way into a citizen's home and started searching the innocent homeowner's handbag. Let's see…illegal and lawsuit are the two words that come to mind.
Great shootout with the killer at the end. Beckett terminates the standoff with Castle's help along with the "pop" of a champagne cork (you'd have to be there to appreciate this one). The scene was pretty good until the good detective shot the suspect. She then approached the unconscious and very dangerous crook – a man who'd just fired what seemed like 400 rounds at her – grabbed his hands and folded them in front of his body for cuffing. This isn't proper or safe (all suspects should be cuffed to the rear), but what made this scenario even worse was the fact that she was looking at Castle, smiling the entire time. The flirt factor was really in high gear! Not once did she even glance at the shooter while applying the cop bling.
There were other things about the show not related to police procedure that deserve a mention. Like Castle's Kevlar vest with the word WRITER on the ID flap. Hilarious.
The ex-wife was quite annoying. I hope she and the M.E. take a stage left exit and forget to come back.
Oh, did I mention the show was much better without the M.E.?
All in all, I like this show. Really I do.
By the way, the Writers Police Academy begins this Friday. I hope to see some of you there.
Save
https://leelofland.com/wp-content/uploads/2017/04/the-graveyard-shift-1.png
0
0
Lee Lofland
https://leelofland.com/wp-content/uploads/2017/04/the-graveyard-shift-1.png
Lee Lofland
2009-04-14 07:01:11
2017-05-26 14:49:44
Castle: Always Buy Retail